Mission
Through our holistic and coordinated healthcare services, provided with dignity and compassion, we enhance the quality of life and independence of aging adults.
About Us
Our Vision
To be the recognized leader for innovative, community-based long-term care and support services.
Our Core Values
Quality - We support our participants in remaining functionally independent for as long as possible by meeting their medical and social needs.
Safety - We strive to keep all participants, employees, and contractors free from harm.
Compassion - We strive to deliver loving and empathic care to our participants as we would care for our own families.
Integrity - We strive for an atmosphere of mutual trust and respect in our dealing with our participants, their families, other agencies, contractors, volunteers, and employees.
Collaboration - We entrust our interdisciplinary team and contracted providers work together in our participant's best interest.
Community - We believe that families and communities benefit from maintaining individuals outside of institutions through end of life.
You can participate in a paid 2-week training to become a certified nurse aide in our Home Care division or Day Center, providing care to our participants, aged 55+, who are living in the community.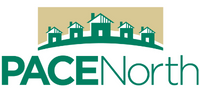 PACE North
The Harry and Jeanette Weinberg—PACE Center
2325 Garfield Road North
Traverse City, MI 49686
Careers
| | | | |
| --- | --- | --- | --- |
| | Care for ill, injured, or convalescing patients or persons with disabilities in hospitals, nursing homes, clinics, private homes, group homes, and similar institutions. | More | |
| | Provide basic patient care under direction of nursing staff. | More | |
| | Help persons with disabilities or developmental delays to develop skills to get through life. | More | |
| | Assist doctors to assess patient health problems, determine needs and develop and implement care plans. | More | |