Mission
To be the premier metalworking company in North America, dedicated to our employees, customers, investors, and communities.
About Us
Located in Traverse City Michigan, Century has been a family-owned business for over 50 years. We are a vertically integrated precision machine shop and heat-treating facility. We service a wide range of markets including aerospace, nuclear, medical, energy, automotive and many more!
Century, Inc is on a path of growth. While Century is expanding in new markets and developing business relationships nationwide, we are increasing job opportunities in the community. Investing in our team, promoting from within, and inviting new talent into our workforce is one of Century's greatest achievements.
Take a look and see if working with us is the right fit for you: Careers at Century Inc.
Contact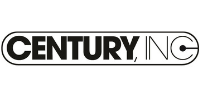 Century, LLC
2410 W Aero Park Ct.
Traverse City, MI 49686
Careers
| | | | |
| --- | --- | --- | --- |
| | Set up and operate CNC machines and equipment. | More | |
| | Develop programs to control the machining or processing of metal or plastic parts. | More | |
| | Drive the design and development of manufactured products and manage manufacturing processes such as quality control and process optimization. | More | |
| | Plan, direct, or coordinate activities of engineers and/or research and development teams and supporting technicians. | More | |
| | Provide technical support, advice, and assistance to consumers and businesses with technical, hardware, and software system problems. | More | |
| | Use machine tools, such as lathes, milling machines, and grinders, to produce precision metal parts. | More | |
| | Welders form and join metals to perform a designed function for a product within a manufacturing facility, or onsite construction and repairs. | More | |
Career Experience Opportunities
| | | |
| --- | --- | --- |
| Try on an industry and/or company, is it mutually a good fit? | More | |
Other Partnerships
Michigan Manufacturing Technology Center-Training
Northwestern Michigan College-New Jobs Training Grant
Northwestern Michigan College – Apprenticeship Program
Internal Internship Program