Mission
Hayes Manufacturing has made quality power transmission products since 1966. We are committed to helping our customers solve their coupler and power transmission needs.
About Us
The evolution of Hayes Manufacturing from a small garage to a modern, thriving manufacturing company is nothing short of an American success story. We are proud and honored to carry on the tradition of excellence that Hayes Manufacturing has become known for. When our family moved Hayes to our present facility situated on 29 acres in Fife Lake, we invested in state-of-the art machinery to meet increasing production requirements. These new production capabilities and specialized engineering services have allowed us to serve as a "one-stop shopping" destination for customers for decades.
In 2019, Hayes Manufacturing was acquired by the CK Power Family of Companies. For over 90 years, CK Power has been a distributor, manufacturer, and service provider in the off-highway powertrain, equipment and power solutions markets. Both being family-run businesses, we share an unprecedented value in empowering everyone in the organization to have input and make decisions that lead to success.
The technique of visual management plays a key role throughout the Hayes operation, keeping everything organized and visible. The front office features a trio of huge whiteboards constantly updated to display orders, production status and shipping tasks that need to be completed and allow everyone to see at a glance what needs to be done when.
Hayes weathers economic bumps well by maintaining a diversified client base that includes makers of machinery for a wide variety of industries including oil and gas, agriculture and construction. If one industry is impacted, we do not see too large a dip because Hayes' clients in other industries take up the slack. Thus, your job security is higher with Hayes than it might be elsewhere.
Hayes considers their employees to be part of their family and offers great benefits and many opportunities for career growth and development. We also occasionally offer summer internships, and job shadow opportunities. Find our current openings on our job listing site.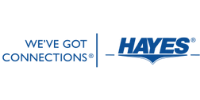 Hayes Manufacturing
6875 US-131
Fife Lake, MI 49633
Careers
| | | | |
| --- | --- | --- | --- |
| | Set up and operate CNC machines and equipment. | More | |
| | Develop programs to control the machining or processing of metal or plastic parts. | More | |
| | Drive the design and development of manufactured products and manage manufacturing processes such as quality control and process optimization. | More | |
| | Support engineers to plan and design tools, engines, machines, and other manufacturing equipment. | More | |
| | Use machine tools, such as lathes, milling machines, and grinders, to produce precision metal parts. | More | |
| | Perform engineering duties in planning and designing tools, engines, and machines. | More | |
| | Support lead engineer in designing mechanically functioning equipment. | More | |
Career Experience Opportunities
| | | |
| --- | --- | --- |
| | More | |
| | More | |
| | More | |
| Try on an industry and/or company, is it mutually a good fit? | More | |