Mission
Crystal Mountain is committed to provide exceptional experiences that connect people with self, others, nature and ideas. We focus our efforts on creating a family, environment and health & fitness friendly community of guests and employees. We encourage our employees to participate in our programs and utilize the facilities. We are dedicated to the guests we serve, the employees we trust, the community we support, and the shareholders and property owners we value.
About Us
What is now recognized among North America's premier family destinations began with a dedicated group of neighbors from Benzie County simply looking for a place to ski. It is that spirit which has sustained Crystal Mountain for over 60 years and will see it endure in the decades ahead. Crystal Mountain is 58 downhill trails and 36 championship holes of golf; a place where some exchange wedding vows and others share innovative ideas. It is a place where people connect with others and also disconnect for some much needed solitude. Our resort requires a combination of service, operations and technical careers to create the Crystal Difference. Join our team to be part of a great community and help us create great memories for guests, property owners and staff alike.
View our video gallery or press releases to learn more about Crystal Mountain. For our current job openings, see our Join our Team page.
Contact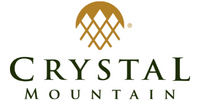 Crystal Mountain
12500 Crystal Mountain Drive
Thompsonville, MI 49683
Careers
| | | | |
| --- | --- | --- | --- |
| | Work with financial data, write reports, and analyze records to help companies and people manage money. | More | |
| | Do you want to work with computers and technology? Are you interested in the science behind sound? | More | |
| | Support engineers to plan and design tools, engines, machines, and other manufacturing equipment. | More | |
| | Install, service, or repair heating and air conditioning systems in residences or commercial establishments. | More | |
| | Repair, install, adjust, or maintain industrial production and processing machinery or refinery and pipeline distribution systems. | More | |
| | Provide technical support, advice, and assistance to consumers and businesses with technical, hardware, and software system problems. | More | |
| | Support lead engineer in designing mechanically functioning equipment. | More | |
| | Assemble, install, or repair plumbing according to specifications or codes. | More | |
| | Install, configure, and support an organization's local area network (LAN), wide area network (WAN), and Internet systems or a segment of a network system. | More | |
Career Experience Opportunities