Mission
"We design and manufacture worm gears, harmonic gears and slew gears. With a history of gearbox manufacturing that spans nearly 100 years, we are a world leader in precision motion control technology."
About Us
Cone Drive® is a world leader in precision motion control technology solutions. Cone Drive products are known for quality, consistency and durability that deliver the highest level of accuracy, torque and shock load capacity in the smallest amount of space. We specialize in expertly engineered modified and custom solutions for a variety of industrial applications around the globe. We work with our customers every step of the way to create highly precise and specific products that keep them at the forefront of their industry. Cone Drive offers dedicated engineering support, unique solutions, and innovative technology across a breadth of industries and products.
We never stop learning. As a team member, you will apply what you know and gain even more insights and experience. Get the specialized training, support and mentorship you need for success by taking your first steps with us.
Put your academic knowledge to work in a real-world environment while you expand your skills or build up your work experience by joining a dynamic, global company. Throughout the organization and across every discipline, you'll find opportunities to grow, acquire new skills, and make valuable connections.
Learn more about career opportunities at Cone Drive here.
Affiliated STEM Careers: Mechanical Engineering, Manufacturing Engineering, Application Engineering, Design Engineers and Technicians, Programmers, Quality Engineers and Technicians, Product Development Engineers, Test and Development Engineers and Technicians, Machinists, Assemblers
Contact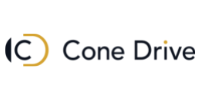 Cone Drive
240 E. 12th St
Traverse City, MI 49684
Careers
| | | | |
| --- | --- | --- | --- |
| | Develop programs to control the machining or processing of metal or plastic parts. | More | |
| | Drive the design and development of manufactured products and manage manufacturing processes such as quality control and process optimization. | More | |
| | Support engineers to plan and design tools, engines, machines, and other manufacturing equipment. | More | |
| | Repair, install, adjust, or maintain industrial production and processing machinery or refinery and pipeline distribution systems. | More | |
| | Coordinate the workers and production of many industrial products. | More | |
| | Use machine tools, such as lathes, milling machines, and grinders, to produce precision metal parts. | More | |
| | Perform engineering duties in planning and designing tools, engines, and machines. | More | |
| | Support lead engineer in designing mechanically functioning equipment. | More | |
| | Research, design, develop, and test operating systems-level software, compilers, and network distribution software. | More | |
Career Experience Opportunities
Other Partnerships
Sustainability
In addition to recycling metals and oil, Cone Drive also donates all unusable electronics to Goodwill Industries for recycling through Dell's Reconnect Program.
THE EXTRA MILE
Cone Drive's environmental responsibility extends beyond recycling practices. We support and utilize professional waste disposal for all potentially hazardous materials. In addition, as part of an ongoing awareness program to reduce unnecessary paper usage, Cone Drive was able to decrease paper consumption by over 50% since the program's inception in 2010. Cone Drive continues to implement facility improvements to become more energy efficient.