Mission
To be the best at designing and delivering technical, operational and financial solutions to enhance the efficiency and competitiveness of our commercial aviation and government customers.
About Us
AAR Mobility Systems is a leading global supplier of rapid deployment equipment including mobile tactical shelters, pallets and expeditionary containers that enhance military commanders' ability to mobilize, deploy, maneuver and sustain forces. We also manufacture large lightweight structural assemblies and platforms that support mission essential functions. We support our products through a network of service centers, field service teams and strategic partners.
Our business provides cargo management systems and hard-sided, integrated shelters for use in military and disaster relief operations.
We employ makers (welders, machinists, assemblers, painters and others) as well as technical careers (engineering, quality management) and support services (human resources, supply chain management, accounting, contracting, customer service, business development and more).
Military veterans make up 24% of AAR's U.S.-based workforce, and nearly half of our company's business relates to government and defense operations. AAR actively supports veterans in recruitment, hiring, and employee recognition practices and celebrates veterans' contributions — not just on Veterans Day, but every day.
As a division of a global company, there are career growth opportunities in Northwest Michigan, across the U.S. and the world.
Learn more about working for AAR and our current job postings here.
Contact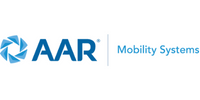 AAR Mobility Systems
201 Haynes St.
Cadillac, MI 49601
Careers
| | | | |
| --- | --- | --- | --- |
| | Work with financial data, write reports, and analyze records to help companies and people manage money. | More | |
| | Use Computer-Aided Design programs to transform design ideas into buildable products. | More | |
| | Create systems and products or design the way things are made. | More | |
| | Work to maintain, install, and upkeep the machines that allow production facilities to run smoothly. | More | |
| | Repair, install, adjust, or maintain industrial production and processing machinery or refinery and pipeline distribution systems. | More | |
| | Coordinate the workers and production of many industrial products. | More | |
| | Use machine tools, such as lathes, milling machines, and grinders, to produce precision metal parts. | More | |
| | Perform engineering duties in planning and designing tools, engines, and machines. | More | |
| | Manage a group to ensure the timely and proper completion of a project. | More | |
| | Welders form and join metals to perform a designed function for a product within a manufacturing facility, or onsite construction and repairs. | More | |