Mission
Providing applied Water Quality and Environmental Sciences information needed to support viable, insightful, and creative solutions to complex environmental challenges.
About Us
The Great Lakes Environmental Center, Inc. (GLEC) is an established national contracting firm offering applied environmental sciences, research, and compliance assistance focused on water quality and the protection of aquatic ecosystems. GLEC has grown steadily in each year of its existence, delivering services and solutions to government and commercial clients throughout North America. The dedicated employee-owners at GLEC often set the standard in their respective fields by consistently applying our core philosophies of scientific excellence, corporate responsibility, environmental stewardship, and dedication to fulfilling client needs. Our unique experience serving both regulatory agencies and the regulated community translates into viable, insightful, and creative solutions to complex environmental challenges.
GLEC has diverse capabilities focused on technical assistance, environmental problem solving and compliance assistance in the areas of aquatic and sediment toxicology; environmental surveys and assessments; ecological risk assessments; non-point source pollution evaluations; environmental chemistry; water quality and bioaccumulation modeling; and bioconcentration/bioaccumulation. All GLEC employees contribute to the advancement of environmental sciences, the promotion of sustainable business practices, and the protection of the natural environment.
GLEC staff work in a dynamic collaborative environment that fosters and rewards creativity and initiative. We are employee-owned and currently employ over 60 associates in our Traverse City, Michigan and Columbus, Ohio laboratories along with staff in Wisconsin and Farmington Hills, Michigan. GLEC associates hold academic degrees in many fields, including biology, botany, chemistry, aquatic toxicology, engineering, entomology, fisheries biology, environmental sciences, geology, statistics, economics, and business.
At GLEC, we enjoy coming to work because we help the environment and people by doing the work we love with a great group of people. Every day is different because there is a lot of flexibility to work on a variety of interesting projects that come to us from across the country. Thus many people have worked here for quite a while, and they also enjoy the new team members we hire. We support youth interested in learning more about laboratory- and field-based environmental sampling and testing careers through informational interviews and paid internships.
Find out more about our benefits and current job openings on our Employment Opportunities page.
Contact
Kim Bell,
Coordinator Human ResourcesPhone:
231-941-2230 x118,
Email:
kbell@glec.com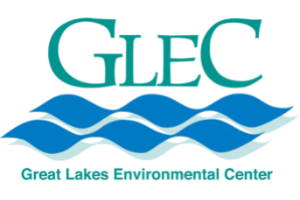 Great Lakes Environmental Center
739 Hastings St.
Traverse City, MI 49686
Careers
| | | | |
| --- | --- | --- | --- |
| | Work with financial data, write reports, and analyze records to help companies and people manage money. | More | |
| | Work to help improve humanity's understanding of all types of life in and around water. | More | |
| | Work with programs to process and interpret large amounts of data into meaningful information. | More | |
| | Work to help improve humanity's understanding of the environment, how to protect it, and our place in it. | More | |
| | Study the distribution, circulation and interaction of water with the environment, people, animals, and other living things. | More | |
| | Repair, install, adjust, or maintain industrial production and processing machinery or refinery and pipeline distribution systems. | More | |
| | Design strategies and methods for good water resource management. | More | |
Career Experience Opportunities
News
Wednesday, March 1, 2023