Mission
Member-Focused. Safe. Reliable. Affordable.
About Us
Cherryland Electric Cooperative is a member-based, not-for-profit organization. Our main job is to maintain the system that moves power from substations within our territory to the 36,000 meters that serve our members. As a nonprofit cooperative, when we make more money than we spend and are in a good place financially, any extra money (called "margins") goes right back into members' pockets. Thus at Cherryland, we try our hardest every year to keep our costs down and to pass those cost savings on to our members in the form of lower rates and better margins.
Cherryland was recently officially recognized by our employees as a Great Place to Work! We employ over 50 people who live, work, and play in our community and are committed to keeping the lights on in our region.
Here are a few reasons why Cherryland is a great place to work:
• We invest in employee development and advancement
• We have an active volunteer and community service program
• We provide a comprehensive employee benefit program
• We are a forward-thinking organization with amazing people
Community Service is important to our work culture. Cherryland Cares helps support local nonprofits.
We often offer paid internships in our engineering department and facilitate job shadows on a continual basis for those interested in line work.
For more information about working for Cherryland Electric and our current job openings, please visit our Careers page.
Contact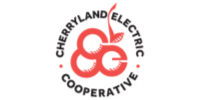 Cherryland Electric Cooperative
5930 US 31 South
Grawn, MI 49637
Careers
| | | | |
| --- | --- | --- | --- |
| | Work with financial data, write reports, and analyze records to help companies and people manage money. | More | |
| | Diagnose, adjust, repair, or overhaul automotive vehicles. | More | |
| | Operate a drone safely. Launch, land, and navigate the skies! | More | |
| | Research, design, develop, test, or supervise the manufacturing and installation of electrical equipment. | More | |
| | Drive the design and development of manufactured products and manage manufacturing processes such as quality control and process optimization. | More | |
| | Support engineers to plan and design tools, engines, machines, and other manufacturing equipment. | More | |
| | Provide technical support, advice, and assistance to consumers and businesses with technical, hardware, and software system problems. | More | |
| | Repair and install power lines, bring electricity to people's lives. | More | |
| | Analyze research in order to specialize advertisement tactics. | More | |
Career Experience Opportunities