Mission
Secure Space Access Anytime, Anywhere™
About Us
ATLAS Space Operations has changed how the entire space industry views space-based communications and data. ATLAS' approach is to abstract the ground segment from the client with software and virtualize underlying components. Through its proprietary Freedom Ground Software as a Service
™
and America's largest federated ground network, ATLAS provides resilient capabilities that deliver dependable low-latency data.
ATLAS Space Operations created America's largest federated network by integrating three American companies - ATLAS, Amazon Web Services Ground Station, and Viasat Real-Time Earth to support communication with earth orbiting satellites. ATLAS has commercialized the technology to connect disparate ground systems, thus improving efficiency and providing the security the government requires, while also reducing the need for additional manpower. Freedom Ground Software as a Service is designed to maximize machine-to-machine interfaces making full use of modern computing capabilities for service automation to simplify operations, so satellite operators do not need to be ground station operators. Our 24/7 hardware-agnostic scalable services provide a long-term, resilient architecture. All features can be extended to other systems whether it is a single antenna, a network, or a complex mesh network of disparate systems.
ATLAS also sponsors the ATLAS Space Explorers Post 2025. An affiliate program of the Boy Scouts of America, the ATLAS Space Explorers is for teens and young adults, ages 12 to 19, who have an interest in learning more about careers in space technology. Youth leaders, under the guidance of adult advisors, run the program, which models a high tech start up.
For current career openings at Atlas Space, see our
Careers
page.
Contact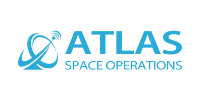 ATLAS Space Operations
10850 E Traverse Hwy
Suite 3355
Traverse City, MI 49684
Careers
| | | | |
| --- | --- | --- | --- |
| | Work with financial data, write reports, and analyze records to help companies and people manage money. | More | |
| | Code multifaceted, immersive VR apps and games that can run on the web and various platforms. | More | |
| | Protect computer networks and the information within them. | More | |
| | Support engineers to plan and design tools, engines, machines, and other manufacturing equipment. | More | |
| | Provide technical support, advice, and assistance to consumers and businesses with technical, hardware, and software system problems. | More | |
| | Perform engineering duties in planning and designing tools, engines, and machines. | More | |
| | Support lead engineer in designing mechanically functioning equipment. | More | |
| | Manage a group to ensure the timely and proper completion of a project. | More | |
| | Research, design, develop, and test operating systems-level software, compilers, and network distribution software. | More | |
| | Install, configure, and support an organization's local area network (LAN), wide area network (WAN), and Internet systems or a segment of a network system. | More | |
Career Experience Opportunities