Mission
To foster an environment of unparalleled project management and customer service with a focus on integrity and continuous improvement.

About Us
GFA is a family of professionals that serve our surrounding communities and businesses through excellence in service; on time, within budget, and entirely focused on client success. Utilizing and empowering our greatest competitive advantage, the staff of GFA, we endeavor every single day to be a leading progressive, multi-disciplined professional design firm offering engineering, surveying, testing, planning, and related services to our clients, always aspiring towards improved quality of life for all involved. GFA now employs a staff of more than 30 professional engineers, professional surveyors, designers, drafters, construction technicians, and support staff.
We pride ourselves on an outstanding record of continued growth, expansion of services, and the provision of top-quality services to our clients. The growth and reputation of the firm are the direct outcome of individual and team efforts and close cooperation by all of our associates. Our future success depends upon the continuation of these efforts and adherence to professional standards and ideals.
At GFA you'll be a part of a team working on a wide array of projects that have tangible impacts on the communities and clients we help. We offer competitive wages, benefits, a 401K program, and profit-sharing. Our company is owned by active, working employees. If your dream is to one day own part of a company, that's something that can honestly happen here. At GFA, we develop our employee skills leading to career advancement opportunities within our company.
We partner very closely with Northwestern Michigan College to train current and potential employees, especially in the Surveying and Marine Technology programs. This partnership includes paid internship opportunities while studying for these Associate degrees.
Find our current job openings on our Careers page.
Contact
Melanie Nickerson,
Human Resources DirectorPhone:
231-946-5874,
Email:
melanie@gfa.tc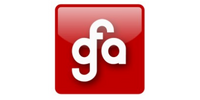 Gourdie-Fraser, Inc (GFA)
123 W Front Street
Traverse City, MI 49684
Careers
| | | | |
| --- | --- | --- | --- |
| | Design and oversee the production and construction of buildings, roads, bridges, and other infrastructure. | More | |
| | Assist Civil Engineers with the production and construction of buildings, roads, bridges, and other infrastructure. | More | |
| | Use Computer-Aided Design programs to transform design ideas into buildable products. | More | |
| | Drive the design and development of manufactured products and manage manufacturing processes such as quality control and process optimization. | More | |
| | Support engineers to plan and design tools, engines, machines, and other manufacturing equipment. | More | |
| | Program helpful methods for visualizing geographic information. | More | |
| | Work with technology specifically designed to operate in a marine environment. | More | |
| | Assist scientists in areas such as natural resources management, urban planning, or homeland security. | More | |
| | Make exact land measurements and determine property boundaries. | More | |
| | Work with chemicals to help treat water either for consumption or release back into the environment. | More | |
Career Experience Opportunities
Partnerships With...
Other Partnerships