Mission
Where customer focus, innovation, and purpose are built into everything we do.
About Us
Skilled Manufacturing, Inc. is a Traverse City, Michigan-based Tier 1 automotive, aerospace and medical component manufacturer. Since its founding more than 40 years ago, SMI has evolved by investing in the skillset of our employees and through innovative engineered solutions. With 180 employees on three campuses, SMI is an industry leader in precision machining, production, assembly and testing for the world's automotive, airline, medical, and defense industries.
In addition to low, moderate-to-high volume production capabilities, our wide variety of complex engineering skills, tight tolerance machining (automated and manual), assembly and test/inspection processes and unique processing capacities set us apart from the competition. SMI is proud to run a fully contained operation, allowing us to have 100 percent control of our quality and processes. From writing our own programs to on-site robotic automation, everything we do is done in house.
Although our company encompasses three separate facilities, our employees say that SMI is like a second family to them. Family is at the heart of our "ONE SMI" culture, with brothers and sisters, moms, dads, sons and daughters working together … many for decades. To foster the family feeling, SMI believes in giving back to its employees. We promote from within, providing education and training.
We are proud of our commitment to our customers, supply chain partners, employees and the beautiful northern Michigan community we call home.
Our current employment opportunities are listed on our Careers page.
Contact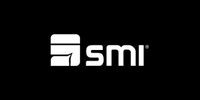 Skilled Manufacturing, Inc.
2440 Aero Park Drive
Traverse City, MI 49686
Careers
| | | | |
| --- | --- | --- | --- |
| | Set up and operate CNC machines and equipment. | More | |
| | Develop programs to control the machining or processing of metal or plastic parts. | More | |
| | Protect computer networks and the information within them. | More | |
| | Support engineers to plan and design tools, engines, machines, and other manufacturing equipment. | More | |
| | Create systems and products or design the way things are made. | More | |
| | Work to maintain, install, and upkeep the machines that allow production facilities to run smoothly. | More | |
| | Repair, install, adjust, or maintain industrial production and processing machinery or refinery and pipeline distribution systems. | More | |
| | Coordinate the workers and production of many industrial products. | More | |
| | Provide technical support, advice, and assistance to consumers and businesses with technical, hardware, and software system problems. | More | |
| | Use machine tools, such as lathes, milling machines, and grinders, to produce precision metal parts. | More | |
| | Perform engineering duties in planning and designing tools, engines, and machines. | More | |
| | Support lead engineer in designing mechanically functioning equipment. | More | |
| | Install, configure, and support an organization's local area network (LAN), wide area network (WAN), and Internet systems or a segment of a network system. | More | |
Career Experience Opportunities
Other Partnerships