Mission
From concept to completion, we're dedicated to building up the brands of our customers with the highest-level of creativity, printing, fabrication, installation, and personal service.
About Us
A veteran-owned, creative production house based in Traverse City, Michigan, Britten seeks talented self-starters with a passion for life to join our team in Traverse City, Michigan. For 35+ years, we've built a reputation for saying "yes" to projects others won't touch. Our people make that possible, individuals who put a premium on thoughtful service, care about the people next to them, and always go the extra mile on every project they touch.
Britten offers a competitive salary and benefits package, which includes paid holidays & time off as well as flexible work arrangements and continuing education through Britten Academy. We offer tuition reimbursement, health & wellness incentives, and endless snacks and coffee in their kitchen!
We hustle. Acting with a sense of urgency.
We build them up. Encouraging people.
We say yes. Always optimistic and resourceful.
We keep our promises. Demonstrating integrity and dependability.
We think bigger. Driving for personal and professional growth.
See open positions available here.
Contact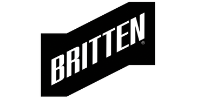 Britten Inc.
2322 Cass Road
Traverse City, MI 49684
Careers
| | | | |
| --- | --- | --- | --- |
| | Construct, erect, install, and repair structures and fixtures of wood, plywood, and wallboard. | More | |
| | Drive the design and development of manufactured products and manage manufacturing processes such as quality control and process optimization. | More | |
| | Support engineers to plan and design tools, engines, machines, and other manufacturing equipment. | More | |
| | Install, service, or repair heating and air conditioning systems in residences or commercial establishments. | More | |
| | Work to maintain, install, and upkeep the machines that allow production facilities to run smoothly. | More | |
| | Repair, install, adjust, or maintain industrial production and processing machinery or refinery and pipeline distribution systems. | More | |
| | Work to ensure that companies and other groups create and maintain safe environments for their workers. | More | |
| | Manage a group to ensure the timely and proper completion of a project. | More | |
| | Welders form and join metals to perform a designed function for a product within a manufacturing facility, or onsite construction and repairs. | More | |