Mission
We build them up! We Innovate and Manufacture Products that help Businesses Grow.
About Us
Britten is a veteran owned (VSOB) creative production house dedicated to delivering innovative signage, displays, and event branding solutions that make our customers stand out in a crowd. For 35+ years, we've leveraged our state-of-the art design, printing, fabrication, and manufacturing capabilities to propel high-impact campaigns and promotional ideas into the world. Always on time, on strategy, and on budget, we build the stuff that helps people, communities, and businesses flourish and prosper.
We've built a reputation for saying "yes" to projects others won't touch. Our people make that possible, individuals who put a premium on thoughtful service, care about the people next to them, and are willing to go the extra mile on projects they touch.
Our Core Values:
We Say Yes

We Hustle




We Think Bigger

We Keep Promises

We Build People Up
Britten offers a competitive salary and benefits package, including 401K with company match. Additional company perks include paid holidays, generous paid time off, maternity/paternity leave, training & development, educational assistance, health & wellness incentive, company provided life insurance and safety equipment allowance.
For our current career openings, please go to our Careers page.
Contact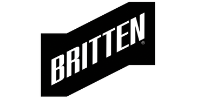 Britten Inc.
2466 Cass Road
Traverse City, MI 49684
Careers
| | | | |
| --- | --- | --- | --- |
| | Use computer-aided design (CAD) information to print products in layers. | More | |
| | Work with financial data, write reports, and analyze records to help companies and people manage money. | More | |
| | Construct, erect, install, and repair structures and fixtures of wood, plywood, and wallboard. | More | |
| | Set up and operate CNC machines and equipment. | More | |
| | Use Computer-Aided Design programs to transform design ideas into buildable products. | More | |
| | Drive the design and development of manufactured products and manage manufacturing processes such as quality control and process optimization. | More | |
| | Support engineers to plan and design tools, engines, machines, and other manufacturing equipment. | More | |
| | Install, service, or repair heating and air conditioning systems in residences or commercial establishments. | More | |
| | Work to maintain, install, and upkeep the machines that allow production facilities to run smoothly. | More | |
| | Repair, install, adjust, or maintain industrial production and processing machinery or refinery and pipeline distribution systems. | More | |
| | Provide technical support, advice, and assistance to consumers and businesses with technical, hardware, and software system problems. | More | |
| | Use machine tools, such as lathes, milling machines, and grinders, to produce precision metal parts. | More | |
| | Analyze research in order to specialize advertisement tactics. | More | |
| | Work to maintain and restore connectivity privately and commercially. | More | |
| | Work to ensure that companies and other groups create and maintain safe environments for their workers. | More | |
| | Manage a group to ensure the timely and proper completion of a project. | More | |
| | Research, design, develop, and test operating systems-level software, compilers, and network distribution software. | More | |
| | Install, configure, and support an organization's local area network (LAN), wide area network (WAN), and Internet systems or a segment of a network system. | More | |
| | Welders form and join metals to perform a designed function for a product within a manufacturing facility, or onsite construction and repairs. | More | |