Mission
Munson Healthcare and its partners will work together to provide superior quality care and promote community health.
About Us
Munson Healthcare is northern Michigan's largest and leading healthcare system. Based in Traverse City, Mich., our team of medical experts, nine award-winning community hospitals, and related organizations serve people in 30 counties.
Most of the region's 540,000 residents can receive comprehensive quality care in or near their local community with access to sophisticated diagnostic technology such as 3D tomography, advanced cancer and heart treatments, and the latest robotic technology, stereotactic radiosurgery, and non-invasive surgical procedures.
Patients in northern Michigan also benefit from Munson Healthcare's collaborative partnerships with major healthcare systems, including Mayo Clinic, Michigan Medicine, Spectrum Health, and Mary Free Bed Rehabilitation Hospital.
We work every day to advance and enhance the quality of health and wellness in the communities we serve. Throughout Munson Healthcare, doctors, nurses, technicians, staff, and volunteers focus on providing high quality care and creating a safe environment. We ask: "How can we do this better?" and "What is best for our patients?"
If you are ill or injured, your entire healthcare team will work with you toward a single goal – restoring you to good health. Our promise is to provide that care as close to your home as possible.
There are also STEM careers that are not directly focused on patient care, for instance managing the computer network and devices that connect everything – known as IT careers. The dedication of everyone at Munson Healthcare has resulted in consistent national recognition for high quality care.
Learn more about our benefits and culture and our current career information and openings on our Careers page.
Contact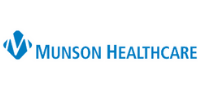 Munson Healthcare
1105 6th Street
Traverse City, MI 49684
Careers
| | | | |
| --- | --- | --- | --- |
| | Study the human ear, and help people resolve hearing problems they may face. | More | |
| | Test, adjust, or repair biomedical or electromedical equipment. May troubleshoot, install, and maintain medical devices used in patient treatment and diagnosis. | More | |
| | Work with people to help plan and maintain healthy food consumption and improve wellbeing. | More | |
| | Care for patients at the scene of an accident and while taking them by ambulance to a hospital. | More | |
| | Teach classes or speak to the public about up-to-date medical and health matters. | More | |
| | Compile, process, and maintain medical records of hospital and clinic patients in a manner consistent with medical, administrative, ethical, legal, and regulatory requirements of the health care system. | More | |
| | Care for ill, injured, or convalescing patients or persons with disabilities in hospitals, nursing homes, clinics, private homes, group homes, and similar institutions. | More | |
| | Perform administrative and certain clinical duties under the direction of a physician. | More | |
| | Perform routine medical laboratory tests for the diagnosis, treatment, and prevention of disease. | More | |
| | Conduct research that deals with the understanding of human diseases and the improvement of human health. | More | |
| | Work under anesthesiologists to help reduce or eliminate pain during surgical procedures. | More | |
| | Provide basic patient care under direction of nursing staff. | More | |
| | Work to ensure that companies and other groups create and maintain safe environments for their workers. | More | |
| | Help persons with disabilities or developmental delays to develop skills to get through life. | More | |
| | Help resolve problems with people's eyes, and ensure their vision is the best it can be. | More | |
| | Assess injuries, administer emergency medical care, and extricate trapped individuals. | More | |
| | Dispense drugs prescribed by physicians and provide information about medications and their use. | More | |
| | Prepare medications under the direction of a pharmacist. | More | |
| | Draw blood from patients for tests, transfusions, donations, or research. | More | |
| | Assess, plan, organize, and participate in rehabilitative programs that improve mobility, relieve pain, increase strength, and improve or correct disabling conditions resulting from disease or injury. | More | |
| | Treat diseases, injuries, and deformities by invasive, minimally-invasive, or non-invasive surgical methods, such as using instruments, appliances, or by manual manipulation. | More | |
| | Provide healthcare services typically performed by a physician, under the supervision of a physician. | More | |
| | Assist doctors to assess patient health problems, determine needs and develop and implement care plans. | More | |
| | Assess, treat, and care for patients with breathing disorders. | More | |
| | Help patients resolve or improve problems related to speech such as stuttering or lisps. | More | |
| | You'll prepare operating rooms and patients for surgery and help surgeons and nurses during surgery by passing them instruments and other sterile supplies. | More | |
Career Experience Opportunities
Partner Of...
Other Partnerships
NMC: Nursing School, biomed, surgical tech
Baker College
Grand Valley State University
University Center
Grand Valley State University
Northern Michigan University
Eastern Michigan University
Central Michigan University
Saginaw Valley State University
Ferris State University